Nosso Time
Nossas pessoas são o ativo mais importante da companhia. Apostamos na diversidade para compor o nosso time, o que enriquece o ambiente e, consequentemente, gera a alta qualidade de nossos serviços. Nossos líderes são pessoas com vasto conhecimento em diferentes setores e indústrias. Acompanham de perto o time, compartilham as melhores práticas globais e garantem que nossos princípios, cultura e a nossa qualidade estejam presentes em cada linha de serviço que oferecemos.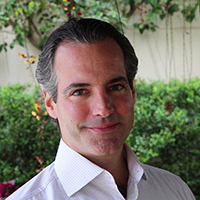 Carlos Areia
CEO
Carlos Areia founded Phare Global in 2007 and since then has been working with major domestic and international businesses on a range of projects across Brazil and internationally. Recognizing economic prosperity must be translated into social benefits, Mr. Areia has a passionate commitment to the development of Brazil and understands how access to technology and services is important for Brazilian businesses to thrive. He is equally focused on forging closer economic, social and cultural ties to the other countries in Latin America and the United States and retains close relations with many business leaders across both regions. As the head of Phare Global for over 7 years and with over a decade of business development experience, Mr. Areia is pre-eminently placed to provide strategic advice to companies looking to invest in the Brazilian market. Through Phare Global Markets, Mr. Areia looks forward to providing clients individual and discreet advice on how to succeed in this unique and dynamic part of Latin America. Mr. Areia received his B.A. degree in Economics from Michigan State University.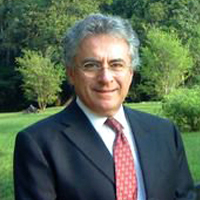 Guilherme Carvalho Vidigal
Board Member
Through Phare Global and his unrivalled range of networks, Mr. Vidigal is a Board member and provides our team with a candid and individualized appraisal of how the Brazilian political, fiscal and economic environment will impact our clients' businesses and how to maneuver through the multitude of challenges it presents. For over 40 years has been running Torremolinos Realty, a boutique Real Estate firm established in São Paulo, Brazil in 1974.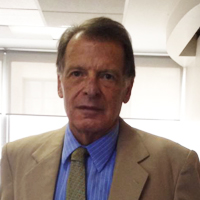 Carlos Gandolfo
External Commercial Advisor – Board Member (In Memorian)
Mr. Gandolfo had an unparalleled grasp of business and financial markets expertise in Brazil.   Mr. Gandolfo began his career in brokerage house Souza Dantas and then was director at Marcelo Leite Barbosa Brokerage, Patente Brokers, Itaú Brokerage, Souza Barros Brokerage house and partner at Dascam Brokerage.  Later in 1997, he became a partner with Pioneer Corretora de Cambio SA, a São Paulo currency brokerage that handled about a third of all currency trading in Brazil for over a decade. Mr. Gandolfo brought to Phare Global over 35 years of solid Brazilian financial markets experience.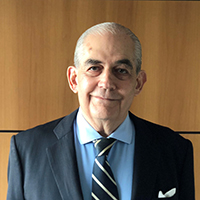 Argemiro Neuber
Commercial Advisor
Mr. Neuber has over 25 years of extensive experience serving large multinational clients in a variety of industries, principally focusing on financial and commodities markets.
Multi-Operational Team
The reputation of Phare Global Markets is anchored in the professionalism, ethics and excellence of service our people have striven to demonstrate and embrace every day of our 10-year history. Our multidisciplinary teams have an immense breadth and depth of skills to assist you establish a solid presence in Brazil and Latin America.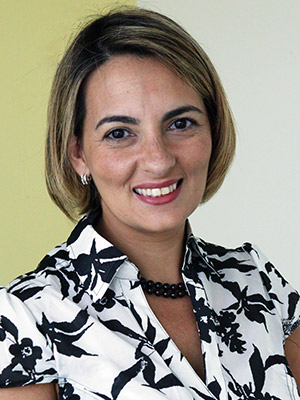 Christiane Camilo
Chief of Staff and Solutions Manager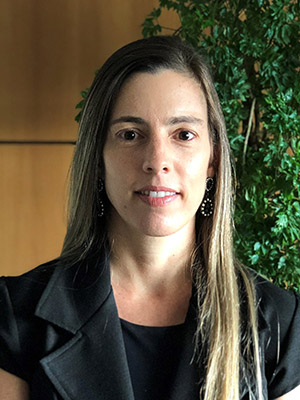 María Cecília Núñez Tucker
Regional Commercial Advisor & Financial Analyst
Marisa Bonaldo
Operational Manager
Julliana Andrade Woo
Chief Liaison Officer – North America
Rosangela Soares
Finance Department – Payable & Receivables
Verônica Almeida
Regional Financial Analyst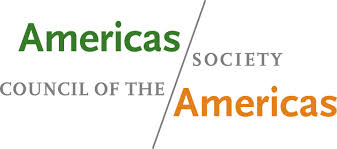 Alliances
Phare Global Markets has a network of like-minded firms and organizations with which we can work closely, not only to enhance the service we provide for clients across the globe and to undertake major transactions and assist larger enterprises, but also to add an invaluable intelligence network.
São Paulo

Operational Headquarters
Rua Hungria, 664, 10th Floor
Jd. Europa 01455-904
São Paulo, SP – Brazil
+55 11 3035-4590
Commercial Offices
Av. 9 de Julho, 4939, Suite 73B
Jd. Europa 01407-200
São Paulo, SP – Brazil
Rio de Janeiro

Commercial Offices
Argentina Building
16th Floor, 228 Praia de Botafogo
Rio de Janeiro, RJ 22250-040
Brazil
+55 (21) 3736-3885
New York

Commercial Offices
(North & Central America)
Phare Global Markets Inc.
375 Park Avenue, Suite 2607
New York, NY 10152-2600 – U.S.A.
+1 (212) 634-6839
Santiago de Chile

Commercial Offices (Latin America)
Phare Global Markets Inc.
Av. Vitacura, 2670 Piso 15
Las Condes 7550098 – Chile
+56 2 28202944  
London

Commercial Offices
(U.K & The Commonwealth)
Phare Global Markets Ltd.
Level 1, Devonshire House,
One Mayfair Place
London W1J 8AJ – U.K.
+44 207 268 4824