Our Team
We combine a specific perspective with an international horizon, in the process enabling our customers to make an accurate assessment of foreign markets, to establish the right networks on the ground and to act quickly in taking advantage of investment and business opportunities and minimizing market-entry risks.
Multi-Operational Team
The reputation of Phare Global Markets is anchored in the professionalism, ethics and excellence of service our people have striven to demonstrate and embrace every day of our 14-year history. Our multidisciplinary teams have an immense breadth and depth of skills to assist you establish a solid presence in Brazil and Latin America.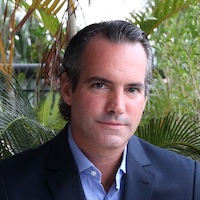 Carlos Areia
CEO
Recognizing economic prosperity must be translated into social benefits, Mr. Areia has a passionate commitment to the development of Brazil and understands how access to technology and services is important for Brazilian businesses to thrive. He is equally focused on forging closer economic, social and cultural ties to the other countries in Latin America and the United States and retains close relations with many business leaders across both regions. As the head of Phare Global for over 12 years and with over a decade of business development experience, Mr. Areia is pre-eminently placed to provide strategic advice to companies looking to invest in the Brazilian market. Through Phare Global Markets, Mr. Areia looks forward to providing clients individual and discreet advice on how to succeed in this unique and dynamic part of Latin America. Mr. Areia holds a B.A. in Economics from Michigan State University and then obtained his MBA from Fundação Dom Cabral in Nova Lima, Minas Gerais, Brazil.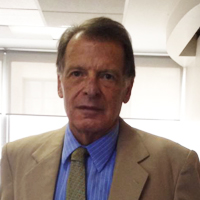 Carlos Gandolfo
External Commercial Advisor – Board Member (In Memorian)
Mr. Gandolfo had an unparalleled grasp of business and financial markets expertise in Brazil.   Mr. Gandolfo began his career in brokerage house Souza Dantas and then was director at Marcelo Leite Barbosa Brokerage, Patente Brokers, Itaú Brokerage, Souza Barros Brokerage house and partner at Dascam Brokerage.  Later in 1997, he became a partner with Pioneer Corretora de Cambio SA, a São Paulo currency brokerage that handled about a third of all currency trading in Brazil for over a decade. Mr. Gandolfo brought to Phare Global over 35 years of solid Brazilian financial markets experience.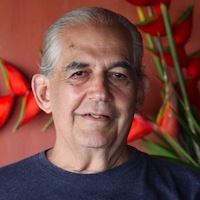 Argemiro Neuber
Commercial Advisor
Mr. Neuber has over 25 years of extensive experience serving large multinational clients in a variety of industries, principally focusing on financial and commodities markets. Graduated from Fundação Getúlio Vargas in Business Administration.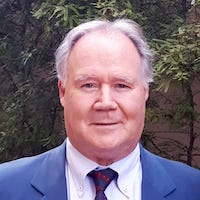 Alex Dumont
Commercial Consultant - Independent Board Member
Since 2019 in Phare Global Markets, he works in networking in Private Equity and M&A. He started his activity in Pescanova and Brasil Atlantic. He worked in the private sector at Intersell, Intersealife, Comar, Rio Pesca, Kibo-Yume Pesca and Marsa. At Seaweed he worked as a Consultant and Partner, as well as developing joint ventures with several countries. At Invebank, he worked on the conversion of foreign debt and private banking. Founder, Director and Member of several Third Sector Organizations -Instituto Frade for Research and Eco Development, Green Cross, Acdi Voca – Cooperativism, IMO/UN – Water Ballast, IICA/Infopesca -FAO, Eco 92, Member of the Oceanos Agenda 21 and Rio + 20 Group, and World Water Forum. In the Public Sector he worked at Fiperj, FAO and UNDP (UN), Ministry of Agriculture and Integration. University Extension and Specialization at the University of São Paulo at the Oceanographic Institute, Postgraduate – Coastal Zone Management – Ocean Science Center – NSU – Florida.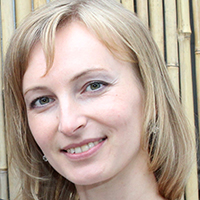 Lenka Dluhosova
Finance Department - Payable and Receivables
Lenka is located at the Phare Global Markets office in São Paulo, acting as an Administrative / Financial Analyst. She worked in different parts of the world in countries such as Slovakia, Czech Republic, England and Brazil. Developing her activities in well known companies such as Johnson Controls, Withbread and Pret a Manger, in Brazil she worked at B2Finance, a Mult-Consulting company associated with the international Kreston. Graduated in Accounting in Brazil and Business Academy in Slovakia.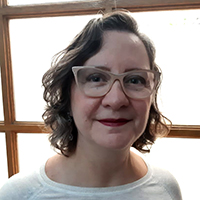 Marisa Carelli
Operational Executive Assistant
Marisa is based in São Paulo, joined Phare Global Markets in 2020 and acts as Executive Assistant. Prior to joining Phare Global, she worked in the pharmaceutical industry, as Executive Assistant in Rare Diseases Area at Sanofi Medley Farmacêutica for 6 years. Her carrier was developed in the German multinational Bayer during 19 years, where she stood out in the Diabetes Care area, acting as Executive Assistant to the Director for Latin America. She is graduated in Literature (Portuguese/English) by Centro Universitário Ibero-Americano.
Eva Klimes
Commercial Executive Assistant
Based in São Paulo, joined Phare Global Markets since March, 2020. Worked as bilingual secretary in firms like Trench, Rossi and Watanabe Attorneys at Law, Techint Engineering Group, BrasilPharma S/A, Banco Bamerindus, attending executives of various hierarchical levels and developing text translations in general. Graduated at FAAP in Graphic Design and Secretarial Technical course with SRTE.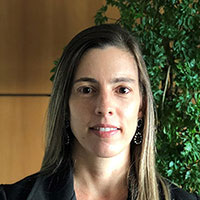 María Cecília Núñez Tucker
Regional Commercial Advisor for Merger and Acquisitions (M&A) and Market Entry Strategy Services
Joined Phare Global Markets in 2018. Co-founder of B2B2C e-commerce for Johnson & Johnson. She began her career in Foreign Trade at PDVSA (Petróleos de Venezuela) and continued as a International Trade Consultant. She was a Management Consultant at At Kearney working with supply chain optimization and post-merger and acquisition. Strategic Planning Manager at British Petroleum in Venezuela for 6 years. She was chosen and participated in the group of women leaders of BP Latin America until 2008, when she chose to live in Brazil, being an angel investor and advisor of E3 Services in Brazil, RJ (off-shore Oil&Gas). Economics by Universidad Católica Andrés Bello (UCAB)-Venezuela.  She holds a Master of Business Administration (MSBA) from the University of Illinois at Urbana-Champaign-USA and courses in Economics/Marketing from the University of Toronto-Canada.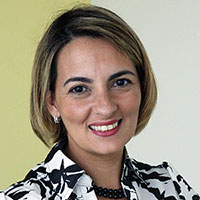 Cristiane Nabarrete
Chief of Staff & Solutions Manager
Cristiane Nabarrete has a Master of Arts in Business Administration and Management from Florida Christian University and a Master in Coaching from the Brazilian Coaching Society. She has over 27 years of vast experience working in the financial market for International Brokers. She joined Phare Global in 2012 as Operations and Administrative Manager. Before joining Phare Global she worked in the operational, administrative and as Compliance Officer in large multinational financial market companies such as Merrill Lynch, Prudential Securities, Wachovia Securities and Wells Fargo Advisors.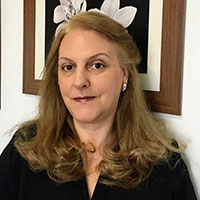 Marisa Bonaldo
Operations Manager
Marisa Bonaldo is based in São Paulo and joined Phare Global Markets as Executive Assistant in 2014. Her carrier was developed at the French multinational Payot as Supervisor in Customer Service Center for 12 years. She worked in the American multinational Hexagon for 6 years, where she excelled as Quality Control Supervisor for Latin America in the Customer Assistance Area. She studied Marketing at Anhembi Morumbi University.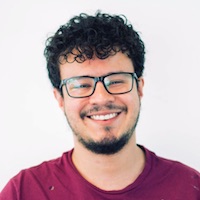 Decius Diniz
Supervisor of Customer Support Operations
Decius Diniz is a Customer Support Operations Supervisor at Phare Global Markets since 2020. Born in Belo Horizonte and graduated in Social Communication from the Federal University of Minas Gerais, he gained leadership experience as editor-in-chief at Viva Grande BH Magazine and later at Fideleasy do Brasil, where he entered the financial market and had the opportunity, as operations supervisor, to coordinate a backoffice team specialized in international remittances for almost three years, standing out for defining and optimizing incident prevention, support and communication processes.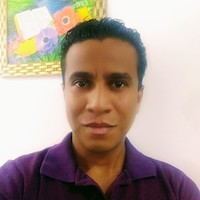 Washington Souza
Customer Support Analyst
Based in São Paulo, he joined Phare Global Markets in August 2020 to act as Customer Support Analyst. Has approximately 10 years of experience in customer service and customer focus. He has worked as a bilingual customer service analyst at French companies AXA Assistance and Europ Assistance, and more recently at ADP Brazil, acting as technical customer support analyst. Graduated in Foreign Trade at Fatec Barueri – Padre Danilo José de Oliveira Ohl.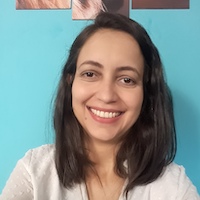 Andressa Gonçalves
Financial Assistant
Since January 2021 she is part of Phare Global Markets team as Financial Assistant, graduated in Financial Management, Accounting Sciences and attending MBA in Finance with emphasis in Capital Markets. Developed her professional career in national and multinational companies as Hamon do Brasil, Stampcom and Tortella Comunicação, allocated in the segments of services, capital goods and metallurgical. Searching to optimize processes and assisting in financial activities, she has experience with consolidation of financial data, providing alternatives and recommendations for cost reduction, development of financial models, identification of trends, monitoring the economic situation promoting the improvement of processes and development initiatives.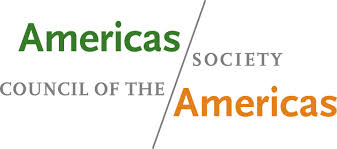 Alliances
Phare Global Markets has a network of like-minded firms and organizations with which we can work closely, not only to enhance the service we provide for clients across the globe and to undertake major transactions and assist larger enterprises, but also to add an invaluable intelligence network.
São Paulo

Operational Headquarters
Av. Nove de Julho, 4927/4939, Suite 73B
Jardim Paulista - 01407-200
São Paulo, SP – Brazil
+55 (11) 3167-0210
Rio de Janeiro

Commercial Offices
Argentina Building
Praia de Botafogo, 228, 16th Floor
Botafogo 22250-145
Rio de Janeiro, RJ – Brazil
+55 (21) 3736-3885
New York

Commercial Offices
(North & Central America)
Phare Global Markets Inc.
17 State Street, Suite 4000
New York, NY 10004 – U.S.A.
+1 (212) 634-6839
Santiago de Chile

Commercial Offices (Latin America)
Phare Global Markets Inc.
Av. Vitacura, 2670 Piso 15
Las Condes 7550098 – Chile
+56 (2) 2820-4291
London

Commercial Offices
(U.K & The Commonwealth)
Phare Global Markets Ltd.
Level 1, Devonshire House,
One Mayfair Place
London W1J 8AJ – U.K.
+44 (207) 268-4824